Although Singapore is a popular tourist destination, honeymooners often turn it down as there is a common belief that there are not many romantic activities for couples in Singapore. I agree that the city is not known as a honeymoon paradise, but that doesn't mean it doesn't stop it from surprising couples in love. From exploring top destinations to relaxing in a spa, there's plenty to do here with your partner, so you'll be spoiled for choice. Below is a list of the best things to do as a couple in Singapore. Check out this list and add the best romantic things to do in Singapore to your itinerary.
10 romantic things to do in Singapore
There you have a lot of interesting things that you can experience with that special someone that you won't experience in any other city.
1. Stroll through the Gardens by the Bay
Head to the scenic walkway and stroll through the tranquil and romantic Gardens by the Bay. This famous landmark is a spectacular example of why Singapore is known as the "city in a garden".
Prepare to be amazed by the Heritage Garden exhibition , which shows details about the city in the history of the garden. the city in a creative way. Explore the magnificent flora and fauna and admire the collection of exotic flowers in the glass greenhouse of the Flower Dome.
Indulge in the ambience of floral fantasy and enchanting forest misty display; This is a great activity for couples interested in connecting nature and Singapore's history.
Read More: 10 Cool and Trendy Places to Go Cafe Hopping at Novena in Singapore
2. Take a photo of the Helix Bridge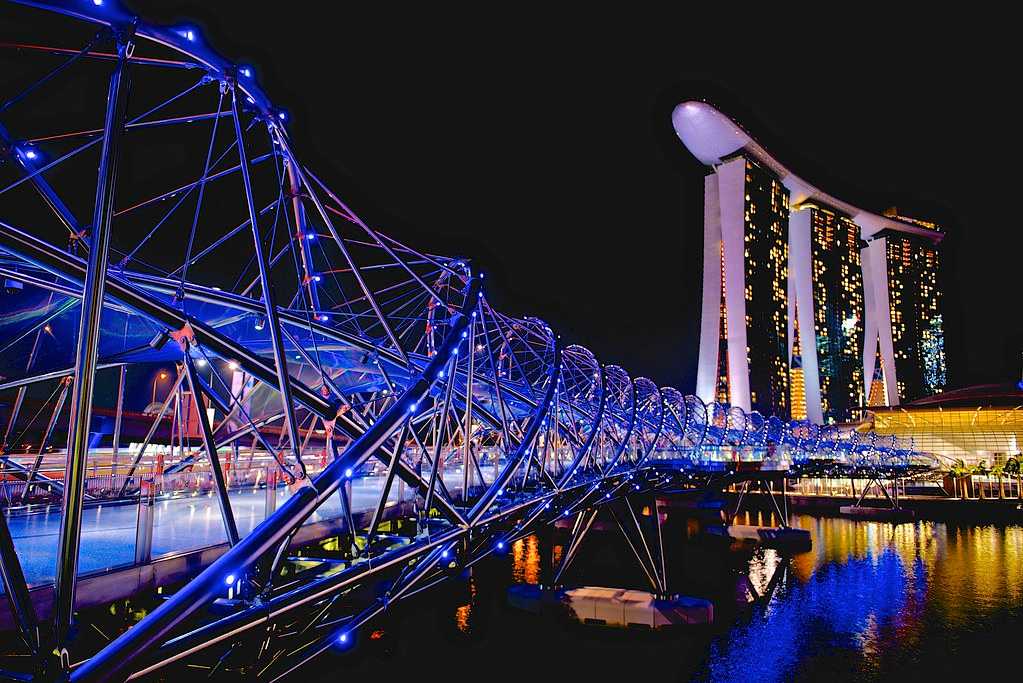 Visit this famous pedestrian bridge and enjoy incredible views of the skyline. We recommend bringing your camera with you to capture the breathtaking views of one of the most romantic cities in the world, as well as the Helix Bridge itself. Its curved shape creates an interesting architectural connection between Marina Sud and Marina Centro for hikers and cyclists.
Admire this impressive city landmark as you stop to see Famous landmarks such as the Financial District, Marina Bay and the Singapore Flyer can be seen from the various viewing platforms. Be sure to visit the bridge at night, when an artistic light show illuminates the structure in front of one of the most beautiful skylines in the world.
3. Famous Merlion Park Statue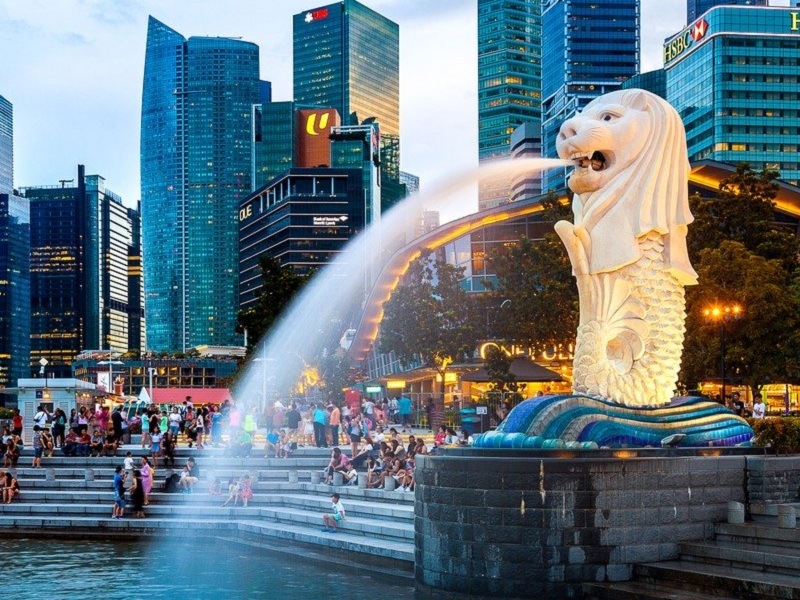 Stop at Merlion Park to see the famous water-spitting statue that once served as a welcome point for travelers. Although the half-lion, half-fish creature was removed from its original habitat at the mouth of the Singapore River, it now stands proudly in the waterfront park.
icon overlook on the picturesque Marina Bay and attracts visitors as one of the most popular attractions of the "Lion City". Take photos of this famous landmark created by local sculptor Lim Nang Seng and soak up the atmosphere of this beautiful park for a romantic afternoon. Merlion Park is a must-see on every Singapore traveller's bucket list.
4. Shop Orchard Road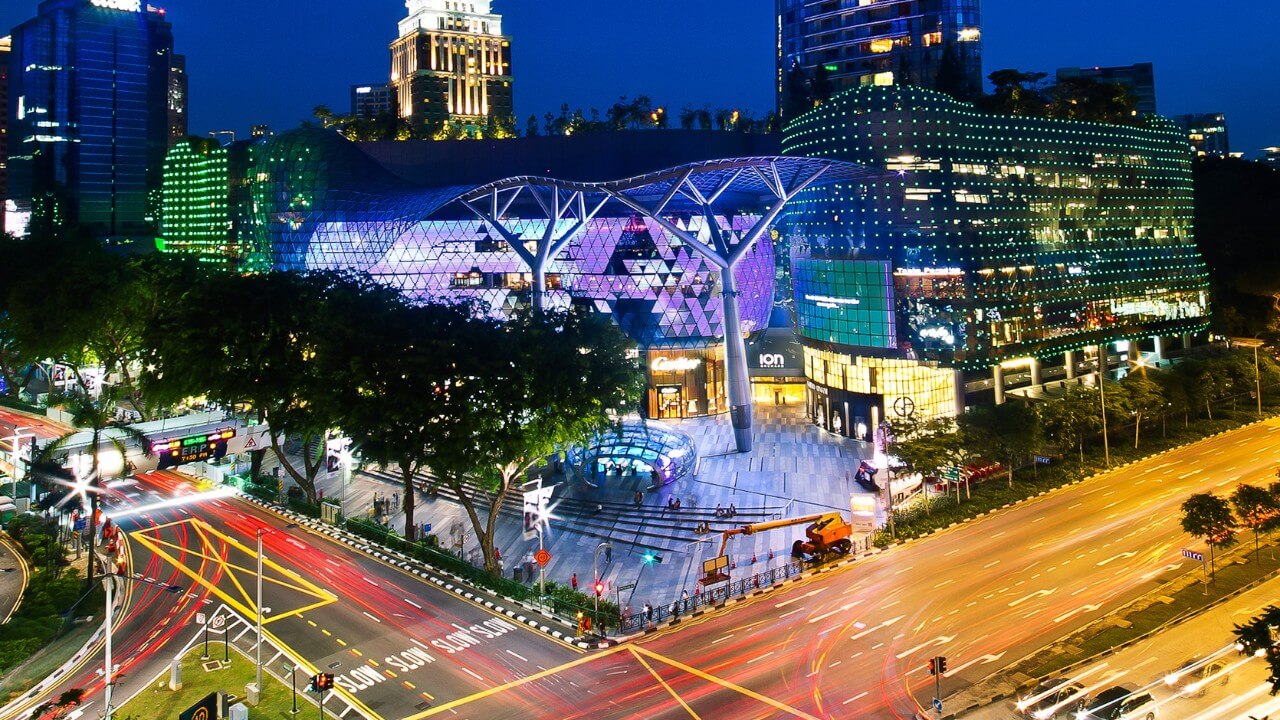 Whether you're looking for souvenirs or a thoughtful, romantic gift, Orchard Road is for you. Considered Singapore's premier shopping destination, this street is filled with malls and boutiques that stretch for more than two kilometers. Discover treasures as you search for authentic artefacts and wander this lively neighborhood filled with boutique after boutique.
Orchard Road isn't just about Singapore - shop for souvenirs. . The area also offers lively bars, delicious restaurants, art galleries and even a whiskey museum. The Grande Whiskey Collection is the ideal place for couples who love to taste and discover the best spirits.
One of the most popular places on Orchard Road is Old Tang City. Department store located in a building that aims to highlight traditional Chinese architecture. For luxury goods, the eight-story ION Orchard mall offers many options.
Read Also: Top 10 things to do in Singapore 2023 | Attractions & activities
5. Sunbathing on Siloso Beach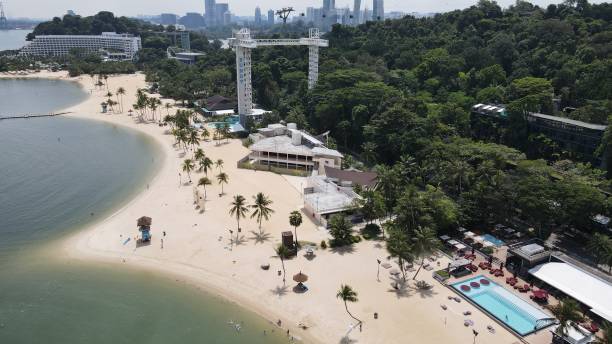 For some fun in the sun with your partner, slip into your swimsuit and head to the southwestern coast of Sentosa Island. Siloso Beach is one of the best beaches in Southeast Asia and a popular beach resort accessible from central Singapore by car or public tram.
Whether you are, Whether you want to sit and relax side by side, dip your feet in the inviting sea or embark on an adventure in the sun, Praia do Siloso appeals to all types of interests.
Explore the water by kayak, stand up paddleboard, or swim. Or stroll along the seafront and enjoy a well-deserved spa session. Enjoy the excitement with your loved one and take a zipline ride around the island, go for an adrenaline-pumping bungee jump or take a scenic ride on the famous cable car. The local restaurants and bars along the coast satisfy all appetites.
6. Enjoy city views on the Singapore Flyer
One of the most romantic things you can do in Singapore is take in breathtaking panoramic views with your partner during a ride aboard the famous Singapore Flyer. Built in 2008 on the edge of Marina Bay, this iconic Ferris wheel offers unforgettable views from above, including the bay, Merlion Park, Helix Bridge and many other famous Singapore landmarks.
Endless views of the city and sea will make you swoon during this half-hour ride aboard Asia's largest Ferris wheel. While you enjoy the ride, audio guides with interesting facts about the city are also available.
7. Embark on a food tour
Singapore's melting pot culture has created a thriving, world-renowned culinary scene with Chinese, Indian, Malay and Eurasian influences. It will be easy to sample the city's incredible cuisine, especially its famous street food. Embark on a food tour to learn about traditional methods and ingredients and sample top dishes, such as Singapore chilli crab, known as one of the city's national dishes.
This unique culinary adventure is a fantastic experience where you and your partner can enjoy the incredible flavors of Singapore. Explore local markets and try fresh produce and familiar dishes like curries, fried shrimp noodles, bak kwa (sweet and savory dried pork), and oyster cakes.
Wash it down with the drink that bears the city's name: the Singapore Sling. For the original and most famous drink, visit the legendary Long Bar in the historic Raffles Hotel.
Related : Top 10 Historical Places in Singapore You Can't Miss This Year 2023
8. Wonder Little India
Wonder Little India the affluent and vibrant Little India neighborhood of Singapore. Admire the complex architecture of the various temples and churches along Serangoon Street, the center of this lively neighborhood. See Hindu and Chinese places of worship, including one of the most famous: the 19th-century Sri Veeramakaliamman Temple.
Prepare your camera for the five-pointed temple stars. Sri Srinivasa also facing the plains of the Perumal temple. This beautiful structure was built in honor of Lord Vishnu, known as the protector of the universe in the Hindu religion.
Shopping and dining options are also plentiful in Little India, so arrive hungry. Enjoy an incredible selection of street food at the local Tekka Center. Don't miss the Temasek Indian Rojak (shrimp dumplings) and the Char Kway Teow (fried rice). Indulge in something sweet and share a slice of the famous carrot cake.
Shop for souvenirs from your stay at Little India Arcade in the narrow, quaint streets of Little India. . New items from the city's authentic colonial-era shops make the perfect souvenir of your Singapore holiday. You can also celebrate your love with matching henna tattoos.
9. Experience the nightlife of Clarke Quay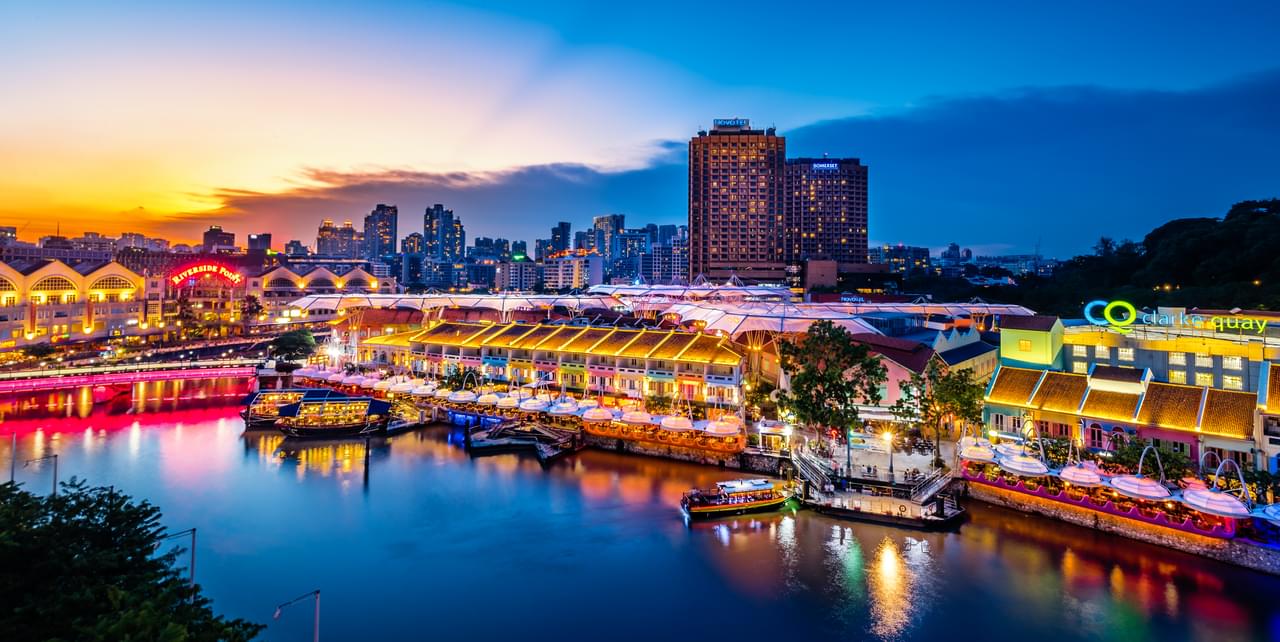 Watch the seafront come to life at sunset. I start with the sunset, considered fantastic from this point of view. The afternoon sunlight highlights the colonial-era buildings along the waterfront, and admiring them is one of the most romantic things couples can do in Singapore. Enjoy delicious seafood with Cantonese and Hainanese flavors at world-class restaurants with outdoor seating.
Watch the increase in nightlife at bars and in local clubs. Listen to live music while sipping a refreshing cocktail with your partner. This trendy neighborhood has every type of pub you could want. You can dance to DJ mixes and Latin music, attend an open mic session, or even play arcade games in a quiet bar.
10. Hold hands at the Botanical Gardens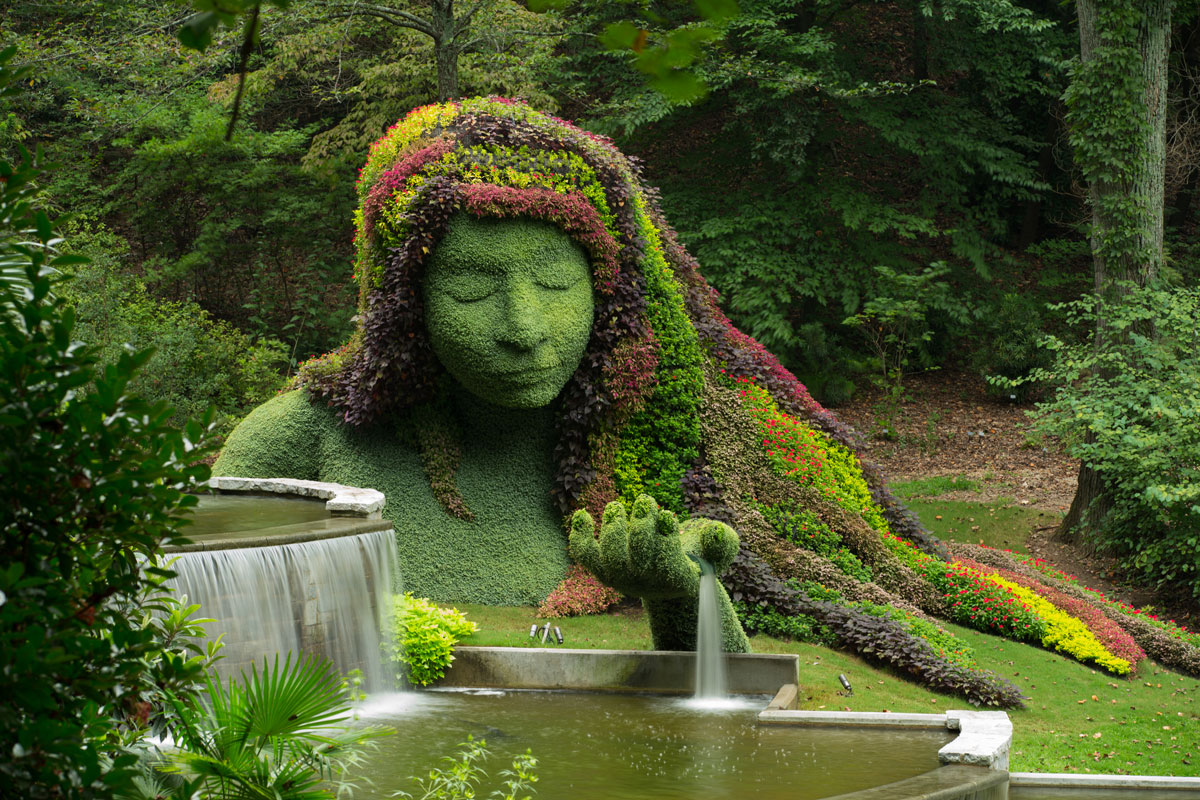 Experience one of Singapore's most romantic attractions by visiting the fascinating Botanical Gardens. The diversity of flora and fauna will fascinate you as you walk hand in hand through the colorful exhibits that house the ancient plantation, a UNESCO World Heritage Site.
Enchantment - enjoy every inch of the 60-hectare park, which is home to the largest collection of orchids in the world. With so much to explore, it's hard to decide where to visit. Popular attractions include the Botanical Art Gallery, SPH Giants Walk, and the Ginger Garden.
For a culture lesson, also take a stroll through the garden ethnobotanist. . Here you can find and learn about more than 300 species associated with traditional cultures.