The historical sites of a tourist destination are also of great importance for tourism. In these places, visitors can look into the past and learn about the culture, art and architecture of each location. Here are 11 historical sites in Singapore that you must visit:
10 Famous Historical Places In Singapore
1. Kranji War Memorial
It is one of the most famous historical sites in Singapore. The Kranji War Memorial is one of Singapore's historic sites. Homage to those killed in service in the Second World War. There is also a mass grave of 69 Chinese soldiers who died during the Japanese occupation of Singapore. More than 4,400 white headstones give it an eerily tranquil appearance. In addition, a grand tribute is held every year on the Sunday closest to November 11.
Note: You can also visit the Kranji Military Cemetery, which is not limited . in theaters of war all over the world. died. There are also the tombs of Singapore's first and second presidents.
Location: 9 Woodlands Rd, Singapore 738656
2. Indian National Army Memorial
The Indian National Army Memorial is located in the beautiful Esplanade Park and is considered one of the most visited historical sites in Singapore. It is a plaque commemorating the 50th anniversary of the end of the Second World War and was erected in 1995.
It stands above an original monument dedicated to a unknown Indian. soldier and destroyed during the war, it is a structure where there is an insurmountable respect and sadness for all those who died.
Location: Esplanade Park, Singapore
Read More: 10 Cheap and Good Restaurants in Singapore Worth Trying
3. Civil War Memorial
The Civil War Memorial was inaugurated on 15 February 1967 by the then Prime Minister, Lee Kuan Yew. This day also marks the 25th anniversary of Singapore's fall to the Japanese. It features four 65-metre-high pillars representing Singapore's four main races: Chinese, Indian, Malay and Eurasian. This Singapore landmark sits above the burial chambers of many civilians who died during the Japanese occupation of Singapore.
These towers are affectionately called "the chopsticks ". by young people. . . Every year on February 15, a memorial ceremony is held in honor of these people.
Location: War Memorial Park, Singapore
4. National Museum of Singapore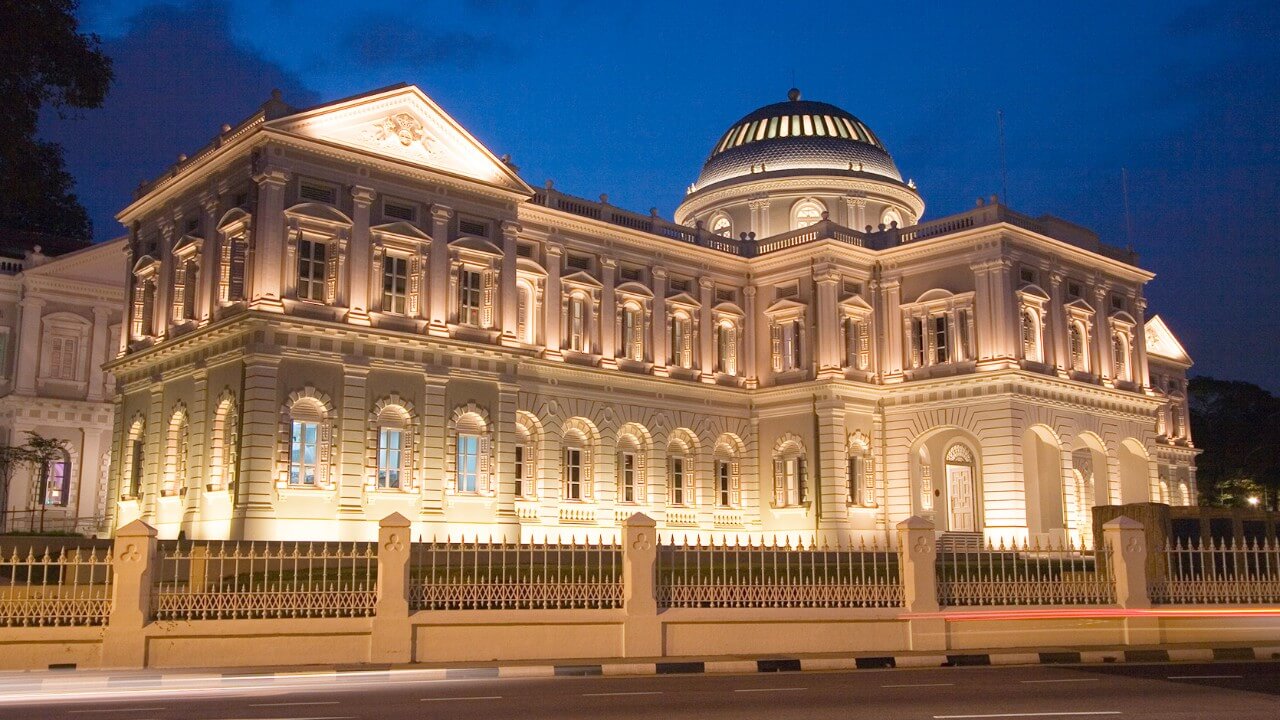 This is the place you should visit to learn everything about the country, be it wars, architecture, fashion, design or culture. It is the best historical museum in Singapore and will take you on a fascinating journey, full of fun and information. And it's not just a collection of artifacts. It offers video montages, interactive exhibitions, tours, art performances, live galleries and film screenings.
Very unconventional, with several fun sessions and interactive exhibitions, the National Museum is a wonderful amalgamation of all the historical sites of Singapore in one place.
Location: 93 Stamford Rd, Singapore 178897
5. The Battle Box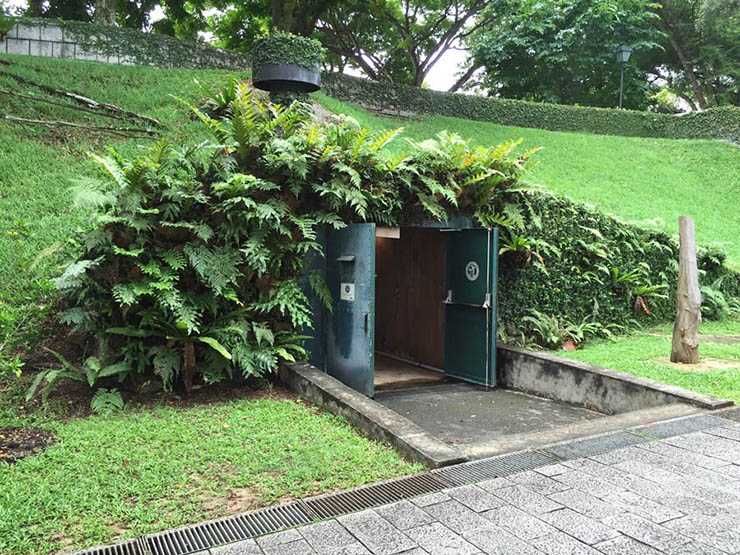 The Battle Box is a famous historical site in Singapore with a very interesting history. Its original purpose was to serve as a bomb dump for the headquarters of the British Malaya Command during the Second World War. Nine meters below Fort Canning Hill, this is said to be where General Percival made the fateful decision to hand over Singapore to Japan on 15 February 1942.
Today the Battle Box is a museum and an interesting tourist attraction. The 26 underground rooms depict different stages of the battle and the main warriors of the battle. There are wax figures, moving figures with animatronic concept, war collections, etc.
Location: 2 Cox Terrace, Singapore 179622
Opening hours: from 9:00 to 19:00. M. until 4.30pm
6. Mint Toy Museum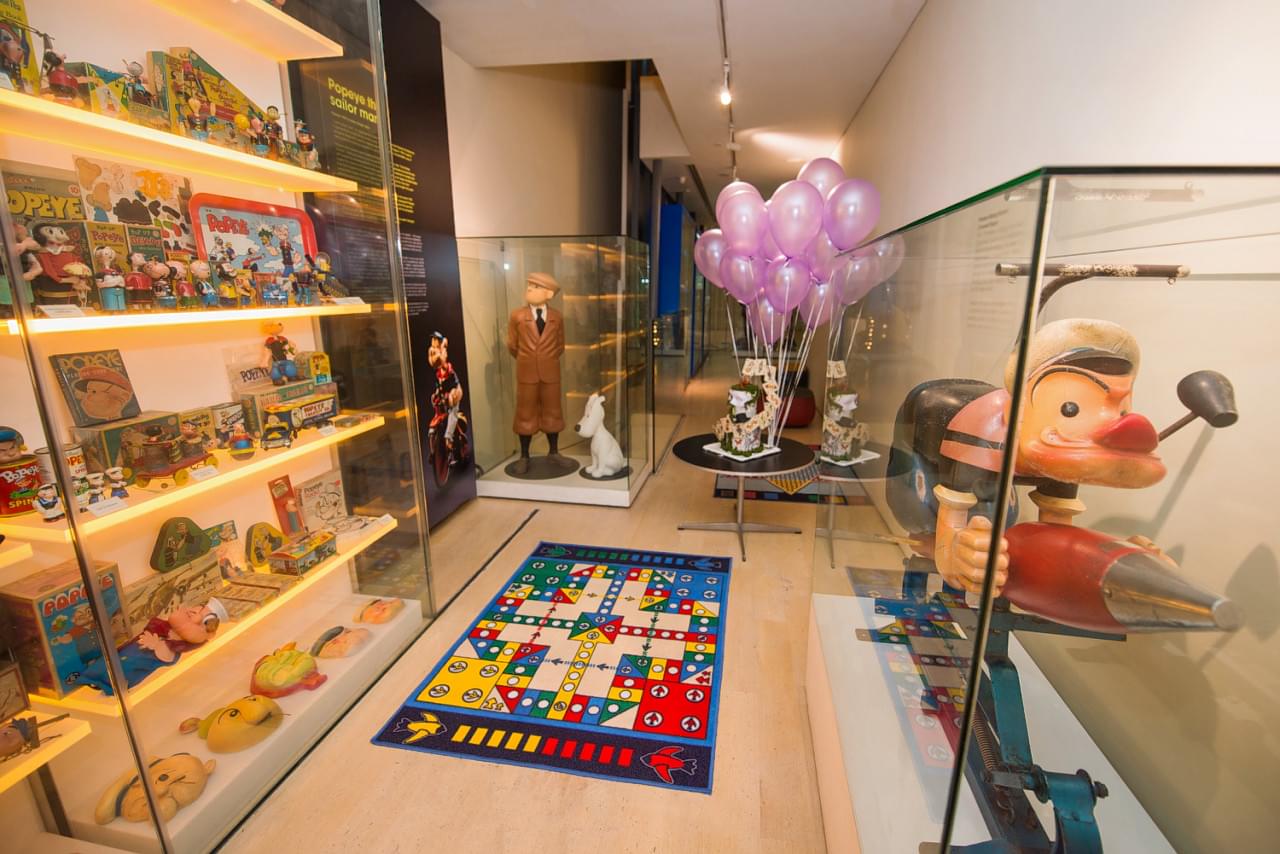 The feeling of nostalgia dominates the interiors of Singapore's historic buildings. Rows of toys, collectibles and comics take you back in time. Furthermore, the information about the era to which they belong is very interesting.
The Mint Toy Museum has more than 50,000 antique toys, some of which are. ...is 120 years old. The museum is certainly a top contender among Singapore's original historical sites.
Location: 26 Seah St, Singapore 188382
Read Also : A fun festival on Singapore traditions!
7. Fort Siloso
Fort Siloso was one of three forts built in the 19th century to protect Singapore from maritime invasions. As the only surviving coastal defense fortress, it has now become one of Singapore's most famous historical sites, with a rich collection of relics, WWII weapons and other military tunnels and structures.
There are many tours and interactive sessions that provide fun facts and intricate details about the wars and pre-war strategies.
Note: Don't miss Surrender Chambers, Singapore's journey through the British and Japanese surrenders with broadcast commentary.
Location: Siloso Rd, Singapore 099981
8. Sultan Mosque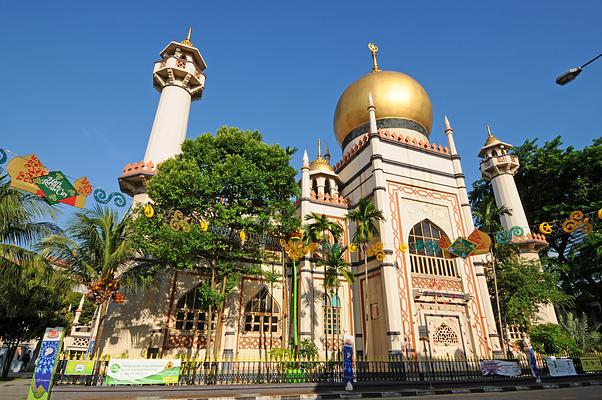 This spectacular mosque was built in 1824 by Sultan Hussein Shah, the first sultan of Singapore. After a century it was urgent to rebuild it. Thus, during the renovation, its huge golden domes and huge prayer halls were decorated with lace made from glass bottles. These donations were offered by poor Muslims so that everyone could contribute to the construction and resurrection of the mosque. As the largest mosque in the country, it is one of Singapore's most famous historical monuments with religious significance.
Location: 3 Muscat St, Singapore 198833
9. Sri Veeramakaliamman Temple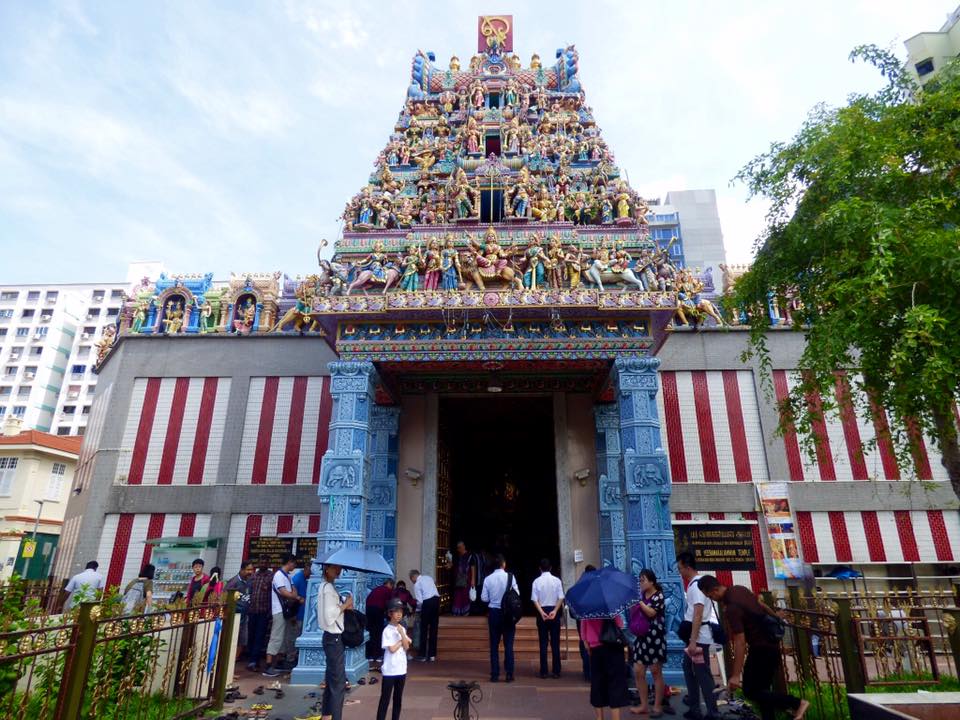 Sri Veeramakaliamman Temple, the oldest Hindu temple in Singapore, is dedicated to the goddess Kali. Built by Hindu immigrants in 1881, it is now one of Singapore's most famous historical sites. The temple was beautifully renovated in 2014, with six floors and colorful interiors. The intricate carvings and crisp details are spectacular.
It is also said that during the bombing of Singapore, Japan bombed Singapore during World War II, the people who remained there of the temple Those who sought refuge were not injured, as the bombing did not damage the structure or statues of the temple.
Location: 141 Serangoon Rd, Singapore 218042
10. Thian Hock Keng Temple
Thian Hock Keng Temple is the oldest Chinese temple and the most important Hokkien temple in the country. There are two temples, one dedicated to Mazu, the Taoist goddess of the sea; and the second on the back is dedicated to Kuan Yin, the Buddhist god of mercy. The temple features vibrant interiors with colorful tiles and colorful sculptures of peacocks and roses. The grand entrance with lions, tigers and gods guarding the gate seems like a completely different world. It is considered one of the most important buildings in Singapore.
Being the oldest building, dating back to 1842, its splendor attracts many tourists. Famous among Singapore's Chinese historical monuments, the temple is an ideal place to enjoy some peace and serenity.
Location: 158 Telok Ayer St, Singapore 068613
Disclaimer: The Singapore Travel claims no credit for any images posted on our blog. Visual content is subject to copyright. We try to link to original sources whenever possible.
By SSP