Jurong East Moneylender robbed twice in 5 months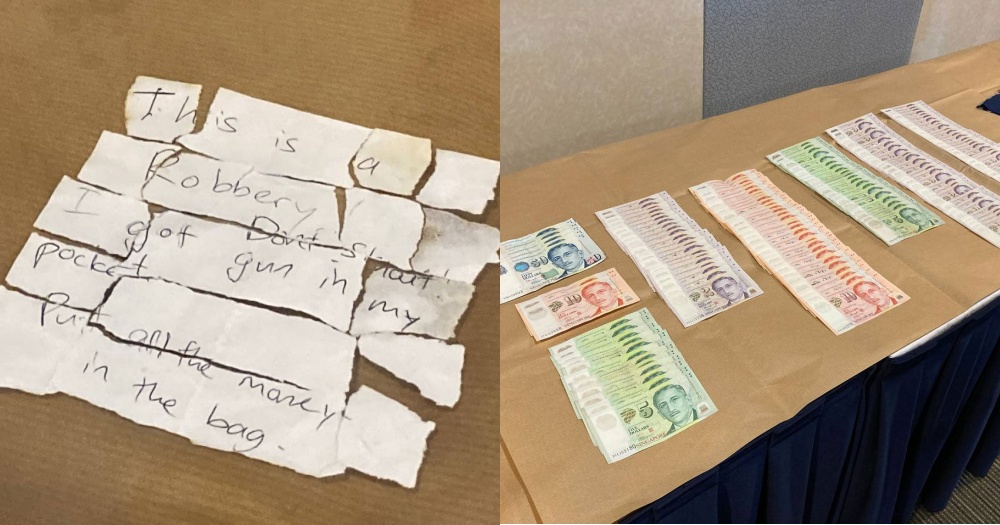 While the AETOS Officer involved in the hold-up robbery case of OT Credit was apprehended quickly and charged in court, Jurong East Moneylender was robbed for the second time in the last five months.
A report by Asia One said that the shop had been robbed even when tighter security measures were put in place like an alarm system. While the employees were safer now comapred to before thanks to plastic dividers put in place, the latest April 12 robbery that occured has left them shaken.
No commotion happened during the commission of the crime, which was also a concern for the other moneylenders in the same area.
Luftunessa Shahanaz, the 53-year-old assistant operations manager of the shop, said that it was concerning because it had happened twice in the past five months, even despite installing better systems. The first incident featured a man with a knife, and later on, a man with a gun.
The surrounding shops have requested more patrols to be made by police to deter robbers. Reports said that investigators and police are working with the shops for better security measures, but would not reveal them to the public for safety reasons.
"We are more scared this time because we didn't think it would happen again," she said. "Hopefully the police can send more officers to check outside the shops."
The November robbery on the Jurong East Moneylender shop involved a man named Kotta Kumar Jeswanth, who was only 19 years old.
He used a karambit knife, similar to the one used in the Orchard Tower murder case. He was said to have threatened others with a knife while he pulled another employee's hair. He was able to get away with $48,000. He had three other accomplices, who still have pending cases related to the robbery.
He was sentenced in February this year to undergo reformative training for a minimum of one year.
He will be put through a strict regimen of training that will include drills and reformative work for his robber case.
AETOS Officer charged in court for robbery
Robberies have become a hot topic in Singapore after AETOS Officer Mahadi Muhamad Mukhtar, 38, used his own gun to rob a shop named OT Credit, where he slid the employee a note that told them they were being robbed.
Taking $24,000 in cash, he was able to deposit some of the amount with a friend and gave $10,000 to another person. The latter would also be charged for receiving stolen property.
"This is a robbery, don't shout. I got gun in my pocket. Put all the money in the bag." said a note that he had slipped to the employee to announce the crime.
While he acted alone, some six other individuals were being investigated and charged in relation to the case. The other people involved in the case ranged from 16 to 48 years old.
5 Staycations at EPIC discounts- from the luxurious to the cozy! #SingapoRediscovers