Canon Singapore introduces HITS – an all-in-one Mobile Solution for fast entry to establishments, accomplishing all check-in protocols within seconds
One of the challenges to ensuring a quick and seamless digital check-in process is the need to use separate devices such as a temperature screener and a barcode scanner to obtain visitors' temperature and identity details.
For motorists entering a car park or condominium, it is also an inconvenience to step out of the vehicle to check-in at the location as most places are using a printed QR code that is pasted on a wall near the entry gantry. Some places have resorted to having security guards hold up a printed QR code for motorists and passengers to scan.
This is why Canon Singapore developed the Handheld Integrated Temperature System (HITS) which enables businesses and security services to facilitate contactless, fast, and easy temperature screening, with safe entry check-in/ check-out. HITS combines infrared thermography with a barcode scanner and comes with built-in memory to store visitors' identity data.
5 Staycations at EPIC discounts- from the luxurious to the cozy! #SingapoRediscovers
Accurate and Fast Temperature Screening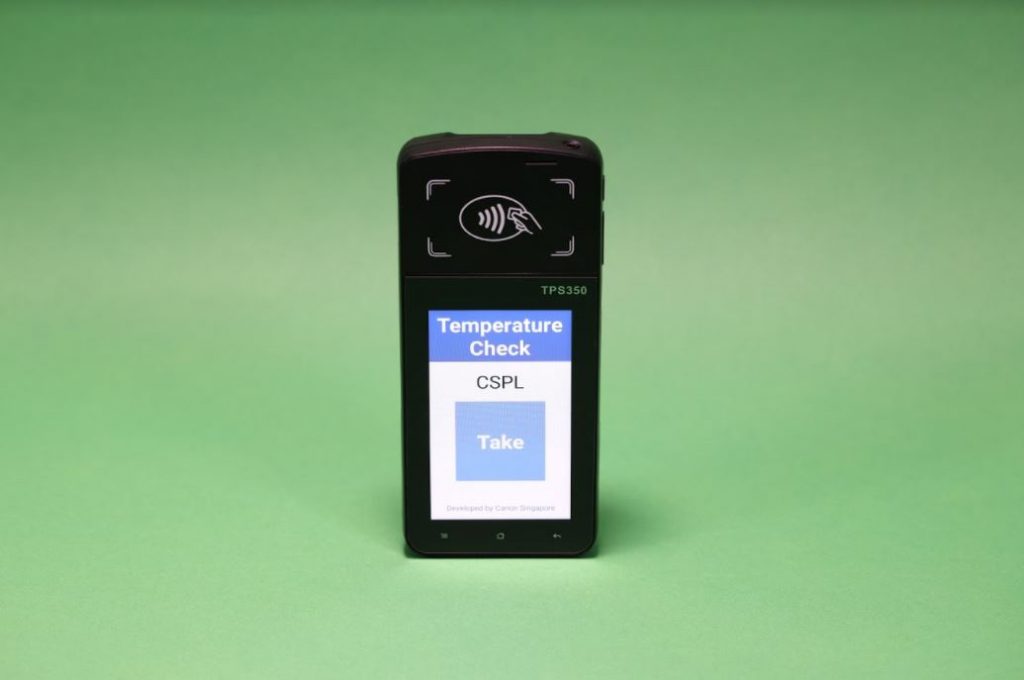 Featuring a built-in infrared thermography feature, HITS can be used to detect if a visitor's or staff's temperature is within the acceptable predetermined range with an accuracy of about ± 0.3 degrees Celsius. Pointing HITS at a visitor's forehead or open palm for 1 – 2 seconds is sufficient to obtain a temperature screening as HITS detects surface skin temperature.
If the visitor's temperature is within the predetermined range, a green text box will be shown to indicate that the visitor has passed the temperature screening. This will be accompanied by an automated voice message which says, "temperature normal".
Easy and Fuss-Free Operation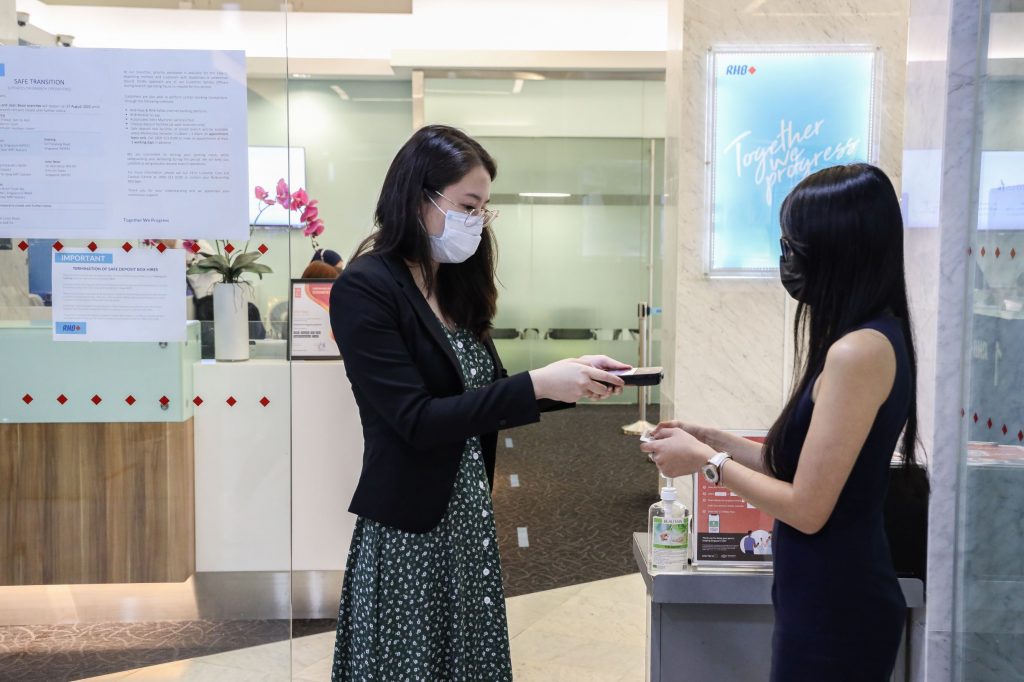 Users can use HITS to scan digital and physical NRICs as well as the TraceTogether tokens. For visitors using the TraceTogether app, HITS can generate a QR code on its 4-inch display for them to scan and check-in. The entire process is contactless and is completed within seconds, which facilitates a quick and seamless check-in.
Automatic Log of Visitor Details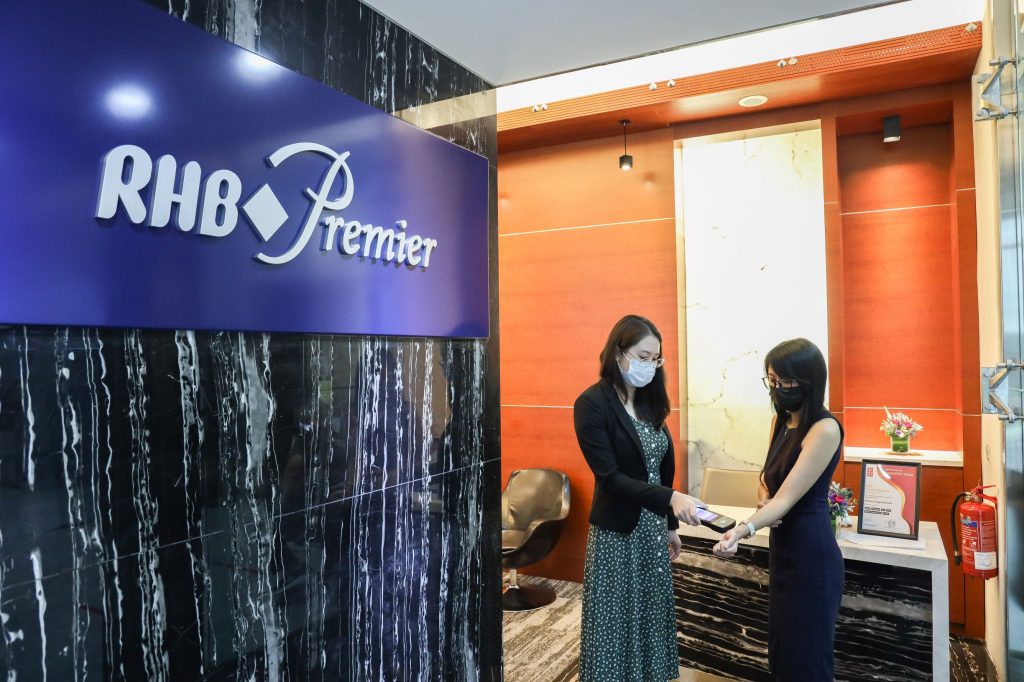 Visitor details such as their identity number, temperature, date, and time of visit are all recorded locally on HITS. HITS only logs the last four digits of visitors' identity numbers to minimise personal data protection compliance concerns. Being Wi-Fi and Bluetooth-enabled, HITS works with SIM cards and can transfer visitor/ staff details to a data management system2 which is stored in the organisation's system.
Device Specifications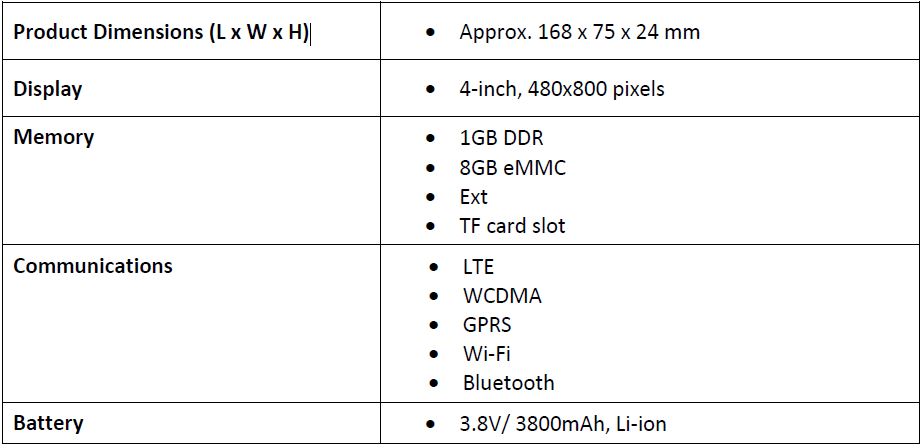 Pricing and Availability
The Handheld Integrated Temperature System (HITS) is currently available at $1,000.